Key Changes to the Finalized New Nutritional Facts Panel
Posted on December 20 2016 | Author: Admin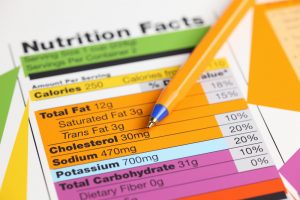 The U.S. Food and Drug Administration (FDA) has finally formalized the new Nutritional Facts panel for packaged foods. There are six critical changes that the FDA has implemented to help consumers to make more informed choices about the food they consume. The changes are outlined below:
Serving Size
The quantity of the serving size has been increased to accurately reflect what people typically now consume on a daily basis.
The text size for "serving size" has increased to highlight this information to consumers.
There are new requirements for certain size packages that may be larger than one serving size, but could be consumed in one setting.
Calories
The text size for calories is now larger and bolder to help emphasize this information.
Fats
While "total fats", "saturated fat", and "trans fat" are still required on the panel, the declaration of "calories from fat" has been removed since emerging research has shown the type of fat a person consumes is more important than the amount.
Added Sugars
The quantity of "added sugars" in both grams and as a percentage of daily value (% DV) is now required.
Nutrients
Together with Calcium and Iron, Vitamin D and Potassium declaration is now required since Americans are not getting the recommended daily amounts of these two nutrients. However, Vitamin A and Vitamin C declaration are no longer required.
The daily values for a large number of the vitamins and minerals have been updated.
Footnote
The footnote at the bottom of the panel has been updated to better inform the consumer the exact meaning of the percentage daily values.
Food manufactures in the United States have until July 26, 2018 to update their label with these new requirements. Though, businesses with less than 10 million dollars in revenue have an additional year to comply, making their effective date July 26, 2019.
Article provided by dicentra

About dicentra
dicentra is a professional consulting firm that specializes in addressing all matters related to safety, quality and compliance for all product categories in the health sciences and food industries. We evaluate, implement, and provide all the necessary support for your products and operations to gain market access and build confidence in your brand. To learn more about dicentra, please visit www.dicentra.com

Click here to view the original article.
---
The Dangers of Executive Magical Thinking
Posted on December 16 2016 | Author: Admin
Today's new executive standard calls for leaders with the ability to embrace the grey and drive to black and white. Yet when we peer into the toolbox that leaders use in the effort, we sometimes find excessive use of a very dangerous tool: magical thinking.
What is magical thinking?
Executive magical thinking can be broadly defined as relying on something other than leadership, judgment, and hard work to build success. Examples include:
Magical Direction
Magical Hiring
Magical Systems
Magical Marketing
Magical Direction
We know of a CEO who is a devoted reader of the latest books by business leaders. Whenever his leadership team sees a new book on his desk, they brace themselves because they know a change in management style is coming. That CEO believes that if only he follows the thinking of whomever he is reading, he can magically
transform his own organization.
On the other hand, consider the case of the executive who asked his lieutenant for two good options to address a pressing issue. After the lieutenant presented both options – with their pros and cons – the boss simply said, "You pick." When the early career lieutenant pressed her boss for his preference, he replied, "These are both viable. Just decide and go implement and make your decision good."
So who is the better leader? The one who makes a good decision, or the one who makes his or her decision good? Up to that point, the lieutenant had believed the boss would make the decision, so she felt both relieved and somewhat distanced from responsibility for the outcome. But once the lieutenant was empowered to make her own choices, she was more than ready to pick one and make it a success.
Magical Hiring
Magical thinking can show up in the hiring process, too — most often in an over-reliance on psychometric tests to choose employees. These tests are fine as one minor component of the hiring process that also includes the hard work of interviewing, thorough vetting, and then careful thinking through whom should ultimately be hired for a position. Tests can confirm what a behavior-based interview assessment has concluded, or they can highlight inconsistencies – even point out something that was missed. But tests become magical thinking when a manager uses a score alone to make a hiring decision, or as a pre-screening pass/fail and thus relieve him or her from the responsibility of a careful, holistic hiring process.
Magical Systems
"Our sales will really take off once we invest in a full-function Customer Relationship Management system." The idea that employees who were not terribly proactive or productive to begin with will suddenly become so because of a new system is simply magical thinking. Training and equipping a sales force is hard work. Systems can help management, but they are not a substitute for the daily discipline and accountability of business development.
Another example of Magical Systems is an investment firm that relies solely on spreadsheets or formulas to pick winners and then waits to see what happens. They fail to realize the difference between passive reliance on numbers and analytics versus nurturing of a culture that not only picks potential winners, but then works hard to maximize the return on each one over the long haul.
Magical Marketing
We also see firms searching for that magical marketing "silver bullet." They believe, "If we can just get our people more engaged in social media, then they will become more engaged with our clients." Never mind that they are not picking up the phone or getting on a plane to see prospects now. What they are really saying is that they want to avoid personal contact.
Similarly, the company may think the answer is a new website, the right catch-phrase, or a stellar commercial. Any or all of these may be smart, but they are magical thinking if they lack an intellectually honest assessment of whether or not the product is right – and fail to make sure that those who field the incoming leads are fully equipped to take advantage of the fruit of the marketing effort.
Final Thoughts
Looking for magical solutions doesn't work because … there are no magical solutions. Deflecting results onto a "thing" is avoiding the reality that people are the ultimate determinant of success. Effective leaders don't build castles in the air. They chart a course, hire the best talent they can, and then free their team to pursue the chosen course. They make decisions, take action, and then make their decisions good.
Greg Duerksen
President, Kincannon & Reed
Article provided by Kincannon & Reed
About Kincannon & Reed
Kincannon & Reed recruits leaders for organizations that feed the world and keep it healthy. Their focus is on the interrelated realms of food, agribusiness, and life science. Their clients range from start-ups to Fortune 500 companies, as well as investment funds, financial institutions, industry associations, universities, and non-profit and development organizations. This sector knowledge streamlines the search process and enables them to better asses a candidates organizational fit and more compellingly present to them a client's opportunity. In addition, the principals at Kincannon & Reed are former senior executives from the sectors they serve. This distinctive difference allows them to understand at a personal level, not just at an intellectual level, the environment in which you operate. The result is a quality conversation around your needs and a smoother recruitment process. To learn more about Kincannon & Reed, visit: www.KRsearch.com


Click here to view the original article.
---
How Aspiring Entrepreneurs Can Benefit From Proper Business Communication
Posted on December 14 2016 | Author: Admin
For an entrepreneur there are many aspects to running a successful, well-rounded business. One significant factor to success is proper communication among employees and management, as well as B2B and B2C interactions. Without successful business communication, a business could suffer massive losses, injuries and even fatal mistakes can occur. An entrepreneur needs to be able to understand common challenges of business communication, characteristics of communication effectiveness as well as the importance of being able to adapt with technological change and its relation to communication.
Problems Surrounding Business Communication
Problems in business communication can come in numerous forms, and can have very different, problematic effects. For an entrepreneur to succeed they need to be aware of potential barriers within the communication process and how to avoid them. A few specific examples of barriers in business communication are:
Filtering – A barrier created by a speaker manipulating information they communicated to highlight positive aspects within a conversation and filter out the negative topics so that the audience does not know about problems and the severity they may possess.
Selective perception – This is a barrier put up by the receiver to select which information they want to see and hear based on their own specific needs.
Nonverbal communication – This is one of the most common barriers in communication. Many individuals may take nonverbal queues the wrong way, distorting the message that is being communicated.
Regardless of how the information is communicated; it needs to be conveyed in the clearest form possible. The communication process diagram demonstrates the varying areas in which barriers from employees, clients, partners, or other indirect consumers can easily arise and distort the message being communicated. An entrepreneur needs to be able to identify where the problem is originating and how to handle it as fast as possible.
Communication Process Diagram:
How to use Business Communication Effectively
Effective business communication has three specific characteristics that entrepreneurs need to follow for business success.
1. Strategy in business communication comes from an individual's ability to pre-plan a message. This planning phase involves developing the message, determining a target audience and the most appropriate medium for delivery. With strategy comes plenty of research – and in most instances, an entrepreneur should know the age, race, and gender of the audience to ensure their message will be communicated effectively and avoid misunderstanding.
2. Being professional while communicating is such an important characteristic for entrepreneurs to follow – it could ultimately be the deciding factor of making a deal or losing one. Professional communication whether in person, via email, over the phone, etc., will foster a positive business reputation.
3. Adaptability in business communication trends is a very important aspect of corporate success. Entrepreneurs need to be able to adjust the way they communicate depending on the situation at hand. The situational context of an entrepreneur's communication can affect how an entrepreneur approaches others and how the recipient deciphers the messages.
Business Communication and Technological Change
Being able to adapt to new communication technology will greatly benefit a new business' progress by adding efficiency and ease to the workday. Entrepreneurs need to be familiar with technological software like email, video chat applications and online meeting websites.
Communicating with consumers has greatly changed since the invention of the television and radio. Through technological change, social media has been introduced and developed as a top B2C tool. With over a billion active users on Facebook alone, it is no surprise that entrepreneurs thrive when social media is used effectively as a marketing tool. An entrepreneur must use their social media page correctly by following the three business communication strategies as mentioned above to ensure their messages are communicated properly to their audience.
Andrew Forgeron
Corporate Program Assistant
Sources
Barriers to Effective Communication
Business To Business - B To B
Business To Consumer - B To C
How to Adapt the Way You Communicate to Different Situations
Three Steps to Effective Communication
What is Strategic Communications?
---
Health Canada Approves Use of Stevia as a Sweetener in Nutritional Supplement Bars
Posted on December 08 2016 | Author: Admin
On August 24, Health Canada's Food Directorate issued a Notice of Modification to Enable the Use of Steviol Glycosides (the active ingredient in stevia leaf extract) as a Sweetener in Nutritional Supplement Bars.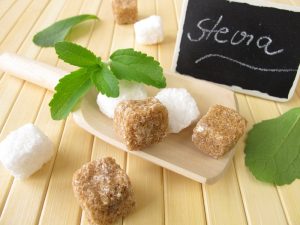 This is great news for the industry, as approval for stevia in various food products has lagged behind the US market for some time, with many customers wondering why low-calorie nutritional bars do not have stevia as an ingredient.
This also led to an unfair playing field in the industry, as Canadian manufacturers were limited in their choice of sweeteners to add to low-calorie Nutritional Supplement bars.
This Notice of Modification adds to expand the list of foods in Canada that can include steviol glycosides (stevia leaf extract) as a sweetener.
While the term is not in common use, Nutritional Supplements are a specific category of food within the Canadian Food and Drugs Regulations (FDR). They are located in FDR Division 24, Foods for Special Dietary Use, specifically in Section B.24.200.
While most consumers will not be familiar with this category as a distinct type of food, most people are aware of the concept of Meal Replacements. Meal Replacements are also found in Division 24 of the FDR. Up until now, Meal Replacements were allowed to use stevia, but Nutritional Supplements were not.
The two categories are quite similar in terms of compositional requirements of the products. The biggest differences are that Nutritional Supplements are permitted to have a lower total calorie count than Meal Replacements, and in addition they cannot be advertised as a replacement for a meal. The easiest way for the general public to think of Nutritional Supplements is that they are a Low-Cal version of Meal Replacements.
Article provided by dicentra


About dicentra
dicentra is a professional consulting firm that specializes in addressing all matters related to safety, quality and compliance for all product categories in the health sciences and food industries. We evaluate, implement, and provide all the necessary support for your products and operations to gain market access and build confidence in your brand. To learn more about dicentra, please visit www.dicentra.com

Click here to view the original article.
---