Time Tracking Hack: Toggl
Posted on May 17 2017 | Author: Poonam Patel
Start timer.

Whether you are an entrepreneur with your own start-up, an employee of a small business, or the CEO of a multinational corporation, understanding how your time is being spent can help optimize your productivity at work.
Tracking your time can tell you exactly how many hours you spend sending emails, reading articles, working on specific projects, or writing a blog. By logging your hours, you have a record of what you are spending the most time on and where you need to put in a bit more work. Knowing how you are spending your time will assist in planning and managing your time for the future.

Toggl is one of my favourite apps to keep track of how I spend my time at work because of how simple and user-friendly it is. Here are some features of Toggl that have helped me track my time and make my days more efficient.
Interactive One-click Time Tracking.
Just download the Toggl desktop app and open up the logger. With just one click, you can input what you are currently working on and the timer automatically starts recording. When you move onto a different task, simply enter the title of the next project and the timer will begin again. All your tasks of the day are listed in the logger, that way if you decide to stop a project and go back to it later, all you have to do is start the timer for that task again and toggle will sum it up for you.
Tracking Reminders.
It's easy to get consumed in your work and forget to enter your projects into the app. That's why Toggl allows you to set timed reminders for when and how often you would like a notification to track your hours. You can set it for every 30 minutes from 9am-5pm, Monday to Friday, to ensure that your entire workday gets recorded. This feature is especially helpful for new users who are just starting to use the app and have a hard time remembering to start the timer.

If you forget to start timer – that's okay you can always manually add it in later.

Reports.
Toggl summarizes your time into a daily or weekly report with a detailed breakdown of time spent on each activity. This can be compared to previous weeks and be used to set realistic deadlines or allocate accurate time towards similar tasks in the future.

Pomodoro timer.
This is a feature that is based on a theory that people work best in 25-minute bursts with a 5-minute break in between. Toggl allows you to set your timers and schedule
your breaks to help maximize your productivity and efficiency throughout the day. The time intervals can also be customized to suit your personal workflow.

Unlimited projects.
Even with the free version of the app, you can log your hours for an unlimited number of projects or clients.

This app acts as a tool to keep track of how you are spending your time at work. It is important to keep a log of your hours but this is only useful if you analyze the data! Be sure to reflect on your time, compare your reports to previous logs, identify what time of day you are most productive, understand how long it takes to complete specific projects, and use all of this information to manage your time better in the future.

How Toggle has helped me.

1) Forces me to stay focused on the task at hand. Sometimes multi-tasking isn't always the most productive way to work and time tracking allows me to focus my attention on a specific project without being distracted by my other tasks.

2) Helps me stay organized. Toggl allows me to keep track of all my on-going projects and clients to make sure none of them fall off the radar.

3) Makes my to-do list more effective. I now add estimated times next to each of my tasks based on previously recorded Toggl times to plan my schedules and make my day more efficient.

End timer.

Blog – 1hour 56minutes added to timesheet.

Thank you Toggl!

* Toggl can be integrated directly into other productivity tools like Asana, Todoist, Trello (read our blog from last month) and many others!
Sources:
Poonam Patel
Analyst, Bioproducts
---
Outlook Hacks for Efficiency and Organization
Posted on May 08 2017 | Author: Laura Millson
As a project coordinator for many specialized tasks, managing and tracking emails is an interesting challenge, especially when coordinating multiple inboxes. I receive emails with varying subject content from all facets of our organization and beyond.
I would like to share a few functions that simplify my day. Give them a try to see if they work for you and share your feedback.
Often email conversations mask important references and attachments, but most importantly the "true subject" gets buried and is no longer part of the email subject line. Emails that you have been copied on, or forwarded can also become time wasters – having to open every email because the subject or focus is submerged. It can all become confusing!
I routinely use a feature to edit subject lines. This allows me to search more accurately and efficiently and makes filing precise and clear for others.
All emails with prefaces " FW: or RE:" and all lengthy long subject lines do not add to the email …it becomes clutter. In our busy days, we don't have the time to read through multiple emails to find content. You want the purpose…the point, the jist!
As a project coordinator, keeping track of emails can challenging, but there are a few tools I use that help me manage my "clutter". Let me begin by clarifying that my mouse is set up with a secondary click on the right side to give me quick access to features within Outlook 2011.
Here are my top Go-To's….5 features to test out for yourself…
1. Edit the Subject Line.
Help manage your inbox and avoid inbox overload.
Click on an email and go to Message> Edit Message Edit Subject
Edit the subject line, close the window and it will update automatically in your inbox. This allows you to change the email subject line…try it once and you will use it every day!
2. Move Emails.
Store emails in folders directly from the inbox without dragging and dropping them in the wrong folder.
Click on an email and go to Message > Move
A list of recent folders or the option to choose a folder will appear. Alternatively, you could set up a rule for instant filing.
3. Flags and Reminders.
Flagging emails reminds me to check on action items by date – this creates a task list and is helpful for time sensitive reminders.
Your task list is generated as separate activity located under Calendar in your Outlook Navigation menu.
Click on an email and go to Message > Follow - Up
4. Forward an Email.
Quickly send an email as an attachment without the search, drag and drop delay.
Right click on the Message > Forward as an attachment
I use this in conjunction with 'Editing the Subject Line'.
5. Create a Rule.
Set up a protocol for auto-delete of recurring emails or set unique criteria for filing, this is useful for subscription and industry references, newsletters or repetitive emails.
Click on an email and go to Message > Rules
At the end of the day, it's about finding something helpful that works for you, makes your day productive, and gives you the confidence that everything is in its place. I hope you find value in my tried and true tricks for controlling, tracking and organizing.
Sources:
http://logonoid.com/images/outlook-logo.png
https://unsplash.com/collections/794479/do-more?photo=KE0nC8-58MQ
Laura Millson
Special Projects Coordinator
---
Canada's legalization of recreational cannabis – legislation introduced
Posted on May 01 2017 | Author: Admin
In the 2015 federal election, the Liberal Party of Canada ran on a platform that included legalizing recreational cannabis. Following the election, a task force was created to report on legalization and regulation, and a report was delivered in November 2016. On April 13, 2017, Bill C-45, An Act respecting cannabis and to amend the Controlled Drugs and Substances Act, the Criminal Code and other Acts (the Cannabis Act) was introduced, largely implementing the task force's recommendations. In a nutshell, it decriminalizes the possession of certain amounts of cannabis and makes allowance for production for commercial use.
The bill introduces a system of licensing and permitting for the production, distribution, and sale of "licit" cannabis; any cannabis produced, distributed or sold other than as permitted in the Cannabis Act or any provincial act is considered "illicit." Good news to those who invested resources to submit applications for licensing under the medical marijuana regime (formerly the MMPR, now the Access to Cannabis for Medical Purposes Regulations[ACMPR]): the bill's transitional provisions provide that any licence issued, or application in process under that regime will be deemed a licence or application under the Cannabis Act when it comes into force.
The bill does not speak to the mechanics of distribution. Instead, it provides that a person may possess, sell or distribute cannabis if that person is authorized to do so under a provincial act. The bill does note, though, that a person can only sell cannabis under a provincial act if the cannabis was produced by a person authorized under the Cannabis Act to produce for commercial purposes. Thus, we should expect additional information from the provinces regarding the model for sale of cannabis.
Of particular interest to some is whether or not any provincial legislation will allow distribution of medical cannabis by pharmacies – a hot issue when medicinal cannabis regulations were first introduced (currently, medicinal cannabis can only be distributed through the mail). The bill proposes that separate access to cannabis for medical purposes be maintained, and the ACMPR will continue to be in effect. It remains to be seen how, if at all, the soon-to-come provincial legislation will affect the distribution of medical cannabis.

Highlights of the bill are set out below
Licensing
The Cannabis Act provides for a licensing and permit scheme for the production, testing, packaging, labeling, sending, delivery, transportation, sale, possession or disposal of commercial cannabis. Although details will be governed by yet-to-be-developed regulations, it appears the process will be similar to that currently in place under the ACMPR. Requirements will likely relate primarily to safety and security, and provide product standards for cannabis sold.
As set out above, the bill provides that several types of licenses and permits issued or applied for under other acts and regulations at the date the new act comes into force will be deemed to be issued under the Cannabis Act. These include producers licenses, import and export permits, and security clearances issued under the ACMPR as well as narcotic dealers licenses for those that deal in cannabis under the Narcotic Control Regulations.
It is proposed that cannabis can only be imported or exported pursuant to a license, and only then for medical or scientific purposes.
What can be sold
Only cannabis produced pursuant to a license can be sold, and products containing cannabis in combination with nicotine, caffeine or alcohol will be prohibited. The government anticipates that on the coming into force of theCannabis Act commercial products will be limited to fresh and dried cannabis, cannabis oil, seeds and plants. Further regulation may allow for the sale of edibles and other products; however, these are not anticipated to be in place initially.
Packaging & labeling
Packaging and labeling requirements will be determined primarily by yet-to-be-developed regulations. The bill provides that packaging must not be false, misleading or deceptive, and it must also not be appealing to young persons, contain testimonials or endorsements, depict persons or characters, or associate a product with certain lifestyle imagery.
Advertising
The bill permits information-type promotion, restricted to factual and accurate information about cannabis products (ingredients, THC and CBD levels, etc.). Information enabling consumers to tell the difference between brands will also be permitted. Promotion is only allowed where it will not be seen by young persons.
There are proposed restrictions on advertising relating to sponsorships, endorsements, and testimonials, price, depiction of persons or characters, lifestyle advertising, and advertising in a way that could be appealing to young persons. The Cannabis Act provides for regulation-making powers and regulations could affect what is permitted or require the inclusion of specific information such as health risk information.
Tax
It is expected the government will amend the Excise Tax Act to tax cannabis. The task force report suggested taxing higher-potency THC at a higher rate, and using revenue generated from cannabis sales for drug prevention, education and treatment goals.

Next steps
The Government of Canada has set a target date of July 2018 for a recreational cannabis market; however, Bill C-45 has only just been introduced and must be passed by both houses. Further, many aspects of the regulatory regime will be determined by regulations that need to be drafted and published. There are therefore no guarantees as to if, when, or how cannabis will be legalized and regulated. Until the Cannabis Act is in force, existing laws remain in place and the provisions discussed above are subject to change.
Ian Trimble
Associate, Norton Rose Fullbright
Jacob Cawker
Associate, Norton Rose Fullbright
Sara Zborovski
Partner, Norton Rose Fullbright
Article provided by Norton Rose Fulbright
About Norton Rose Fulbright
Norton Rose Fulbright is a global legal practice that provides the world's pre-eminent corporations and financial institutions with a full business law service. Norton Rose Fulbright lawyers share food and agribusiness sector knowledge and experience across provincial and national borders, enabling them to support their clients anywhere in the world. To learn more about Norton Rose Fulbright, please visit www.nortonrosefulbright.com
Click here to view the original article.
---
Time Management and Communication Hack: Trello
Posted on April 28 2017 | Author: Sophie Wotten
In any organization, it is critical to optimize employee's time and skills. Organizations are continually looking for a way to streamline processes and improving communication within a team.
Trello is a solution that can simplify the way your team communicates. Whether you are working from home, another province or in the office, you are able to collaborate and organize projects from anywhere, anytime! Trello is a free project management tool that is easy to sign up for on your web browser. It provides a simple and sophisticated way to organize projects. As a visual learner myself, the project plans it creates are easy to follow and fun at the same time.
Trello makes it very easy to collaborate on various projects. The user is able to create a "board" which is known as the specific project. Once the board is created, the user can invite team members that are also working on the project. As an organization, you are able to create several boards for your staff, depending on the tasks at hand, and there is no limit!
Completing projects is more than just checking an item off your "to-do" list. Each project involves planning, development, revision and communication. It takes an entire team's devotion to making a single project successful. Trello provides a platform to consolidate ideas and assist the best outcomes possible. It is a great tool that moves projects forward and can assist with keeping your staff on track.
Since using the Trello system, it has become a great system to use not only at work but also at home as well. Here are some of the features that make this system function for me.
Keyboard Shortcuts: Just like using your laptop, there are specific shortcuts designed to save you time and frustration. These functions are as easy as moving a board, creating a new list and pasting items.
Copy and Paste Multiple Items: Trello has the capability to copy and paste items from Excel and Word. It also can separate each line item into its own checklist – re-typing information no more!
Turn Emails into Action Items: Trello makes organizing your time and work tasks easy by transforming emails into board items – saving time from having to look for that "one" email.
Export to Excel: Exporting to Excel can generate a snapshot of a project or provide a status update. is a fantastic way to take a snapshot of a specific project or the status of your workload. Before a meeting, you can easily download the information and a workflow chart.
Trello is a very user-friendly system with multiple capabilities. Once learning of this organizational tool, I have not used any other system. These few features have made using Trello stand out from its competitors. So why do I like using Trello more than any other project organizer?
It is simple and very user-friendly.
It's free! Once you sign up using your email address, you can start using Trello immediately. The system provides great tutorial videos making the learning process very simple.
Trello can be used on any size of screen. It does not matter if you are using your cell phone, tablet or computer; the Trello site actually looks like an app!
If you are working on a project in a team, you do not want to wait to review updates a day later. With Trello, it provides real time updates!
Trello is compatible with other programs such as Excel and Word. Instead of typing in lists individually, you are able to import the list into Trello and it creates a new chart or checklist for you.
Trello is a great organizational tool that can assist with team communication and project management. Its user-friendly capabilities can allow for staff to learn the system easily. With numerous features that can assist with time management, Trello could benefit your team with their next project. If you are looking for an easy to use tool to help organize your workload, maybe Trello could work for you too!
Click below to Get Started:
Sources:
https://screen.cloud/app-store/trello
Sophie Wotten
Events & Marketing Coordinator
---
Amendments to the Ontario Business Corporations Act
Posted on April 24 2017 | Author: Admin
The new record-keeping rules
The new section 140.1 of the OBCA sets forth this requirement:
140.1 (1) A corporation shall prepare and maintain at its registered office a register of its ownership interests in land in Ontario.
Although the term "ownership interests" is not defined, the prudent view is this term includes both registered and beneficial freehold interests. It will also be advisable to include interests in a partnership or limited partnership that owns land in Ontario. There is currently no judicial guidance on whether other interests, such as mortgages and leases, are captured; our view is these types of interests will not need to be included on the register.
Pursuant to subsection 140.1(2) of the OBCA, the register shall (i) identify each property to which the corporation has an ownership interest, and (ii) include the date the corporation acquired the property and, if applicable, the date the corporation disposed of it. Additionally, as supporting documentation, the corporation must keep copies of any deeds, transfers, or similar documents for each property listed in the register, which contains the following information:
the municipal address, if any;

the registry or land title division and the property identifier number;

the legal description; and

the assessment roll number, if any.
The register and supporting documentation may be maintained in either paper or electronic format, so long as they are maintained at the corporation's registered office.
These record-keeping obligations extend only to ownership interests in land situated in Ontario.
Application
The application of the new real property register requirements varies according to a corporation's date of incorporation. If a corporation was incorporated or continued under the OBCA on or after December 10, 2016, it is immediately subject to the new record-keeping obligations. Corporations incorporated or continued before December 10, 2016, enjoy the benefit of a two-year transition period and must come into full compliance by December 10, 2018.
While existing corporations with ownership interests in real property have two years to comply with the new requirements, it would be prudent for them to begin preparing their registers as soon as possible as compilation of the required documents may prove to be quite time-consuming. It is important to note that non-compliance of the recording requirements constitutes an offence under the OBCA, which may be punishable by fine.
The FCPA will eventually enact similar amendments to the Not-for-profit Corporations Act, 2010 (the NFPCA), but the coming-into-force date for the NFPCA is unknown at this time.
Alexandra Aversa
Associate, Norton Rose Fullbright
Oliver Moore
Associate, Norton Rose Fullbright
Article provided by Norton Rose Fulbright
About Norton Rose Fulbright
Norton Rose Fulbright is a global legal practice that provides the world's pre-eminent corporations and financial institutions with a full business law service. Norton Rose Fulbright lawyers share food and agribusiness sector knowledge and experience across provincial and national borders, enabling them to support their clients anywhere in the world. To learn more about Norton Rose Fulbright, please visit www.nortonrosefulbright.com
Click here to view the original article.
---
Productivity Hack: Boomerang for Gmail and Outlook
Posted on April 04 2017 | Author: Kelly Laidlaw
In March, the Bioenterprise team launched our productivity hacks blog series. We are always on the lookout for innovative tips and tricks that we can share with our entrepreneurial network. In my blog, I will share one of my favourite productivity tools called Boomerang. Boomerang is a free email add-on that helps me manage emails and increase productivity. Not only can it assist in replying and following-up on messages, but it also helps to ensure that every email is perfectly crafted. Here are the main reasons why I use Boomerang:
Get reminders to follow up. Boomerang, which works with Gmail and Outlook, will send reminders if you have not received a reply to your email after a certain amount of time. You can then react by sending another email to follow-up. This can help ensure important conversations do not fall off your radar.
Another useful feature of Boomerang is the ability to write and schedule a follow-up email concurrently as you compose the original email. If the recipient does not reply to your email, Boomerang will send the second pre-written email to follow-up for you. If you do receive a response, Boomerang will not send the follow-up email.
Schedule outgoing emails. Boomerang allows you to schedule messages to be sent at any time you choose. This means you are able to send emails when they are most likely to be opened. This is important since a well-timed email is 30% more likely to be read than a poorly timed email. For example, Boomerang generally recommends sending emails on Tuesday mornings since that is when emails tend to have the highest open rate. This feature is also handy for communicating with people in different time zones. Boomerang even understands language that is contained in the text such as "tomorrow morning" to suggest times to send your message, or you can select it yourself.
Pause incoming messages. There are times when we need to focus on the task at hand without being distracted by the constant flow of incoming emails. Boomerang offers a productivity solution that allows you to temporarily pause the flow of emails. You can even schedule emails to be delivered to you at certain times of the day. Attending to emails in blocks of time is more effective than constantly checking your inbox – it takes about 64 seconds to recover from each message that interrupts you and return to productive work.
Craft highly effective emails. Boomerang's new Respondable feature uses artificial intelligence to help you write more actionable emails. Respondable sits in the lower corner of your browser and rates your message. This feature lets you know how likely you are to receive a response based on factors such as subject length, word count, politeness, and more.
This add-on has made my workday more efficient because I spend less time searching for messages to follow-up on and has significantly decreased the likelihood of important things falling through the cracks. If you are looking for a way to manage your emails more effectively, give Boomerang a try. It simplifies and improves my workday and it may help you, too!
Click below to download:
Sources:
http://www.boomeranggmail.com/
http://www.boomerangoutlook.com/
https://techcrunch.com/2014/03/06/newly-updated-inbox-pause-utility-lets-you-check-email-on-your-schedule-not-theirs/
http://www.inc.com/janine-popick/3-free-gmail-plug-ins-im-using-right-now.html
https://www.theatlantic.com/video/index/502106/inbox-zero-enlightenment/
Kelly Laidlaw
Program Manager, Corporate Relations
---
Food Fax
Posted on April 01 2017 | Author: Admin
Read the lasted Food Fax newsletter from International Food Focus Ltd.'s President, Carol Culhane.
©2016 International Food Focus Ltd., 211 Carlton Street, East Office, Toronto, ON M5A 2K9 E: focus@foodfocus.on.ca
Food Fax is archived at www.foodfocus.on.ca
---
Health Canada Proposes New Food Labelling and Marketing Regulations for Children
Posted on March 23 2017 | Author: Admin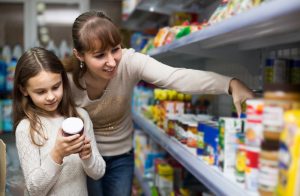 Healthy eating can be challenging due to several factors, some beyond the control of the consumer. This is why the Government of Canada is taking actions to make the healthier choice the easier choice for all Canadians. Health Canada is currently overhauling Canada's healthy eating guidelines with a comprehensive strategy that will include new rules for marketing and labelling certain foods aimed at children. Health Minister Jane Philpott said the "iconic" Canada Food Guide has not kept up with the country's changing demographics and lifestyle.
The World Health Organization (WHO) released recommendations on the marketing of food and beverages to children in 2010. WHO called on governments worldwide to reduce the exposure of children to advertising and to reduce the use of powerful marketing techniques employed by the food manufacturers and beverages high in saturated fats, trans-fats, added sugars or sodium.
Health Canada's last food guide was criticized because it was based on much input from industry. Today, Canada is acting on those WHO recommendations, which already restricts marketing to children under the age of thirteen. It will take anywhere from five to ten years to implement these changes, after consultations with industry, stakeholders and the public. Although, this is an unprecedented amount of change that will require an unprecedented level of investment in an unprecedented time frame, this will change what's in our products, what's on our product packaging and how these products will be marketed. On the other hand, the food and beverage industries continues to face challenges with timely regulatory approvals and costs for reformulation and innovation.
The food industry in Canada is already taking steps to encourage Canadians to make more informed, healthy food choices, and said it is "keen" to ensure further steps are taken. Health Canada just completed the scientific review of the Canada Food Guide. It found that most of the science behind its recommendations was sound. However, the department found there were not enough distinctions between age groups, sex, activity levels, or height. Hopefully, this new guide remains the most requested document at Health Canada.
In summary, Health Canada will engage the public and stakeholders to seek feedback and input on a proposed front of package labelling approach aimed at helping Canadians make healthier and more informed choices, particularly on added sugars, sodium and trans-fats.
dicentra is a professional consulting firm that specializes in addressing all matters related to safety, quality and compliance for all product categories in the health sciences and food industries. We evaluate, implement, and provide all the necessary support for your products and operations to gain market access and build confidence in your brand.
Article provided by dicentra

About dicentra
dicentra is a professional consulting firm that specializes in addressing all matters related to safety, quality and compliance for all product categories in the health sciences and food industries. We evaluate, implement, and provide all the necessary support for your products and operations to gain market access and build confidence in your brand. To learn more about dicentra, please visit www.dicentra.com

Click here to view the original article.
---
Finding the Right App for Your Business
Posted on March 14 2017 | Author: Jessica Taylor
Time is money. Money sustains our businesses. So it is no surprise that, as business leaders, we are constantly trying to fit more into less time. We strive to be as productive as possible in both our personal and professional lives, and as our organizations grow, we quickly realize how important productivity is to team success as well.
Many tech companies, some new like Slack and Trello, and some household names, such as Google and Apple, have capitalized on our desire to be as efficient as possible by creating apps. A quick Google search of "productivity apps" lands you 41,700,000 results in a mere 0.60 seconds. I'm stating the obvious here, but that's a LOT of options. So where do you start? How to you begin to narrow down your options and determine what is best for your organization's specific needs? Start with these considerations:
1. Analyze your workflows.
Reflect on your current workflows and processes. Where are bottlenecks occurring? What issues have arisen? Don't do this alone, talk to your team. Each of your team members has a different role than yours and, in turn, a different perspective.
2. Identify your needs.
Following your analysis create a list of your needs and prioritize them. Have your team do this too. An anonymous survey through a free site like Survey Monkey is a quick and effective way to capture honest feedback.
3. Research
With these prioritized needs front of mind – research! Do simple Google searches to identify apps. Read reviews – good and bad, from multiple sources. Research companies similar to yours and determine what apps (if any) they are using. Do primary research. Call people. Use the power of your network to get candid feedback – seek out differing opinions so that you end up with a well-rounded overview. This is particularly important for apps that you have short-listed.
4. Decide in haste repent at your leisure.
Just because a new app is trendy and "everyone" is using it doesn't mean it's right for your organization. Implementing new apps takes time and effort and it is much harder to get the support of your team to support a switch to a new app three months down the road when you realize your first choice wasn't a good fit.
5. Do NOT be cheap.
When used properly, many applications can have a significant impact on the productivity and culture of your company. While there are a number of free apps that can be incredibly effective, don't automatically pass up options that have a price tag. If it is the right option you will make your money back in spades.
6. Ask for help.
You will quickly find that your network is happy to spread the word about their experience with apps they have tried – the good, the bad, the ugly. As well, don't hesitate to reach out to the creators of the apps you are considering. They are often happy to provide insights including customization options – you don't have to settle for the default settings!
Choosing what tools to work with on a daily basis is a process. Enjoy it. Work with your team, listen to their opinions – they are working at the front lines and can often identify needs and issues you hadn't considered yet. While there is an upfront investment to get a new application up and running in your organization you will reap the benefits quickly.
Work smarter, not harder.
Jessica Taylor
Senior Analyst, Bioenterprise BC
---
The Healthy Eating Strategy: Health Canada Issues Changes to Food Label Regulations
Posted on March 09 2017 | Author: Admin
On December 14, 2016 Health Canada announced amendments to the Food and Drug Regulations in reference to the labelling provisions for packaged foods. These changes stem from Health Canada's Healthy Eating Strategy, an effort to empower consumers to make healthier food choices by making food labels easier to read and understand. The final objective being the elimination of industrially produced trans-fat, reduction of sodium and additional information pertaining to sugars and food colours.
As a result of these amendments, Health Canada has updated food labelling as it concerns the Nutrition Facts table and list of ingredients.
Nutrition Facts Table
Increasing the font size of the Calories and Serving Size
Adding a bold line under Calories
Adding the footnotes "5% or less is a little" and "15% or more is a lot"
Assigning new % daily values based on modern nutrition science
Adding a new % daily value for total sugars
Adding potassium
Removing Vitamin A and Vitamin C
Adding the milligram amounts for potassium, calcium and iron
Creation of a regulated reference Serving Size, based on single serve versus multi-serving packages
List of Ingredients
Following 'sugar' group sugars-based ingredients in brackets
Listing food colours by their individual common names
Using black font on a white or neutral background
Separating ingredients using bullets or commas
Listing ingredients using both upper and lower case letters
Using Minimum type height requirements for ingredients
Following the same formatting requirements for the 'Contains' statement (indicating the presence/potential presence of priority food allergens, gluten sources and/or added sulphites)
The food industry has been given a five year transition period, as of December 14, 2016 to implement the new food label requirements under these revised regulations. During this interim period, companies may choose to label food products under the former regulations or the new regulations. Over this period, the Canadian Food Inspection Agency will maintain its current guidance and tools while simultaneously updating them to reflect these new requirements. Health Canada and the Canadian Food Inspection Agency have prepared a guide to develop accurate nutrient values, as well as a number of laboratory methods for nutrient content analysis. Health Canada will respond to questions related to the new requirements and their intent, whereas inquiries dealing with compliance and enforcement will be handled by local Canadian Food Inspection Agency offices.
dicentra is a professional consulting firm that specializes in addressing all matters related to safety, quality and compliance for all product categories in the health sciences and food industries. We evaluate, implement, and provide all the necessary support for your products and operations to gain market access and build confidence in your brand.
Article provided by dicentra

About dicentra
dicentra is a professional consulting firm that specializes in addressing all matters related to safety, quality and compliance for all product categories in the health sciences and food industries. We evaluate, implement, and provide all the necessary support for your products and operations to gain market access and build confidence in your brand. To learn more about dicentra, please visit www.dicentra.com

Click here to view the original article.
---